---
A pleasing orange profile with a gentle tangy bite.
Terpene Ratio
Word Cloud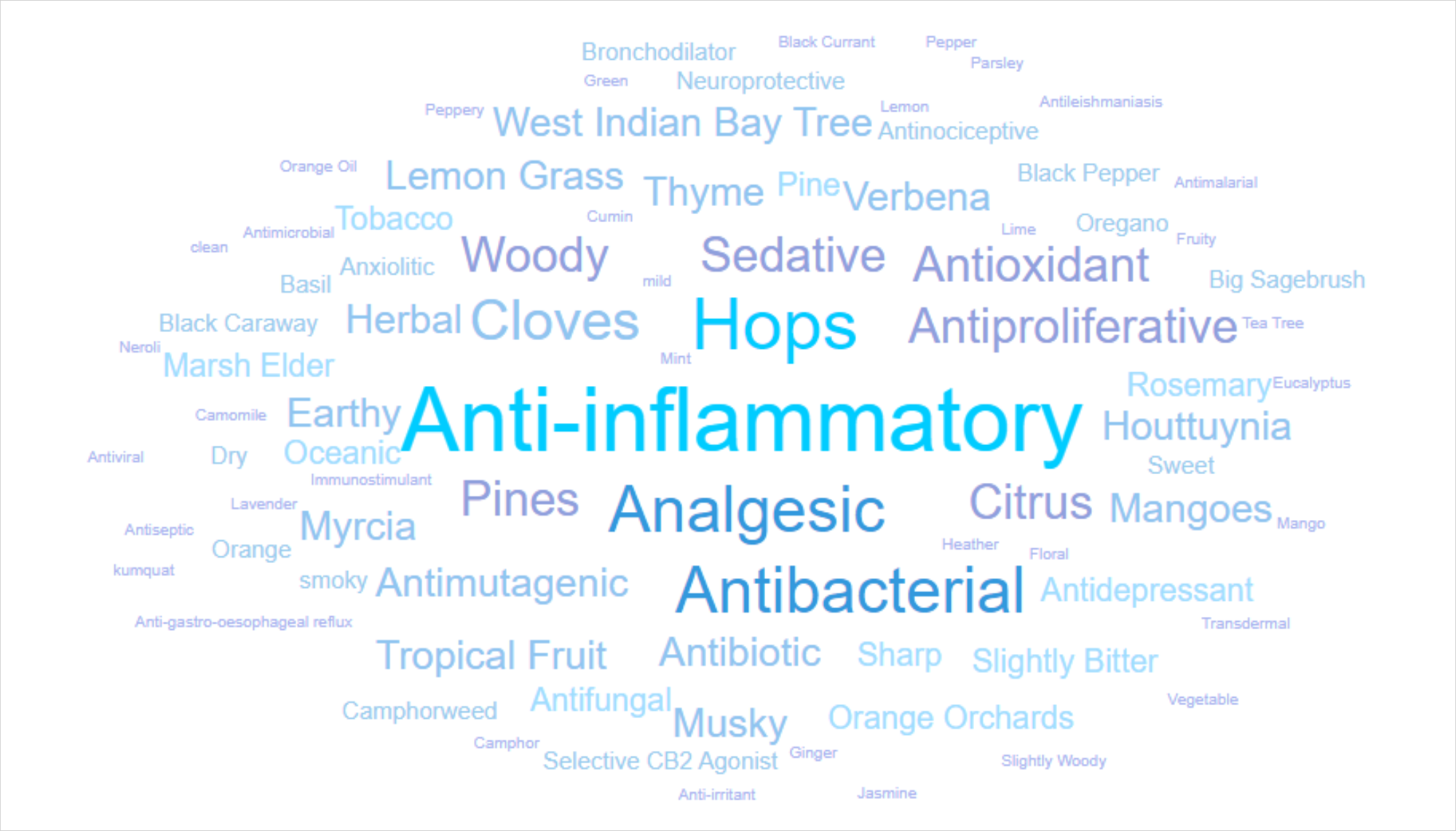 This word cloud represents general flavors, sources and possible effects based on the terpenes present. It is unscientific and should not be used treat or diagnose any condition.
Note: All ingredients, except alpha bisabolol are natural, organic and non-GMO. Our current supply of bisabolol is synthetic, so we can't call this natural or organic. We will update this when we have natural bisabolol available.

More Documentation:

This product is included in:
Ingredient Products:
---
---
Ingredients:
Myrcene, Humulene, Caryophyllene, Alpha Pinene, Terpinolene, Beta Pinene, Limonene, Valencene, Alpha Phellandrene, Alpha Bisabolol, Terpineol, Nerolidol, Delta-3-Carene, Camphene, Ocimene
---